Canada – Beautiful Area
Made a quick trip to Canada. Since I'm trying to catch up, I won't babble too much (your welcome). On with the photo's.
Crossing the border near Sarnia is so pretty. Wish we'd have time to stop and check it out one time.

One of the town's we stayed in was Perth, Ontario. This is a replica of the exact size of The Mammoth Cheese from Canada that weighed 22,000 lbs. Back in 1893 12 cheese makers were invited to participate in making a giant cheese to be exhibited at a Chicago Fair. It made a heck of a trip and crashed through the floor when it finally arrived. Interesting story if you would like to read about it.

Of course swimming is always worked in.

A- and Grandpa with a moose.

A- and Great Grandma. 96 and still takes care of herself and gets all gussied up every single day.

The Tay River runs through Perth in so many twist and turns. It's a very pretty older town.

And then there is this park. Not a park with toys. But a park with more water running through it, sitting spots, absolutely gorgeous portrait taking spots. Had I known this little gem was here, I'd have arranged some family photo's to be taken. I went for a jog through here a couple of mornings. I just loved it. I took so many picture's from every single angle. Here are just a few. This is a town I'd be very comfortable living in and would really like. If I were in Canada that is.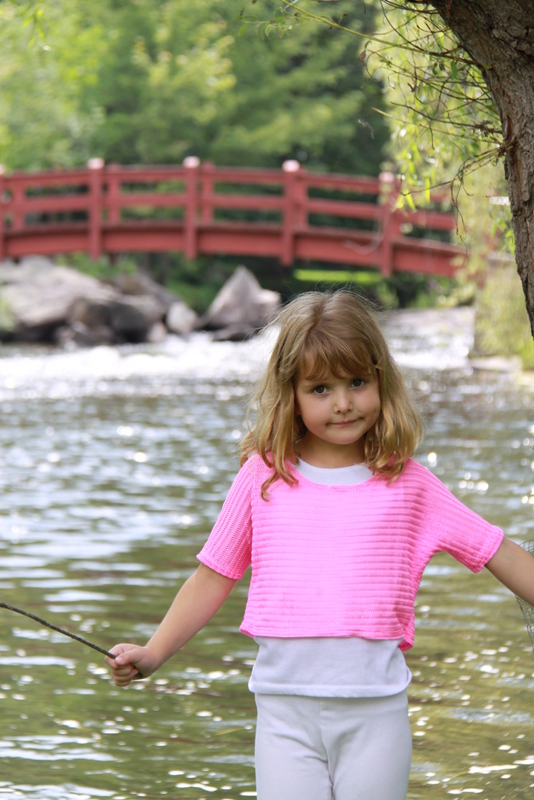 Don't mind the overly affectionate couple in the background. A- asked what they were doing. "Um, taking a nap", I said. She said "their parents are going to be really mad". "Um, yeah, depending on how far their nap goes, yeah their parents might be mad".

You can't tell from the pictures, but no matter what canal you are at, the water is so crystal clear.

The water also snugs right up to the grass in this park. Many of the areas have a railing up. A- liked this way much better.

See those kids? They were just swimming having a good time. I swear you could give them soap and they could just bathe in the water it's so incredibly clean. And those people to the left, under the tree. Just hanging out playing their guitars. Another group had a reading group going on. Lots of people just sitting, walking, looking, enjoying. Except for the morning I jogged, their was not one sole around. Although it should have been scary, it was not. Maybe I knew not many serial killers are awake at my 4:30 am jog time.

SO MANY good portrait spots. The place just oozed beautiful scenery in every direction. I think the next time we go, I'm going to bring my tripod and nice clothes for the family and definitely work in some nice photo's.

Grandpa, A, myself and J.

J, A, Grandpa, Great Grandma and myself. Why even label this photo if I won't tell you real names? I don't know either.

A- being viciously attacked by a moose.